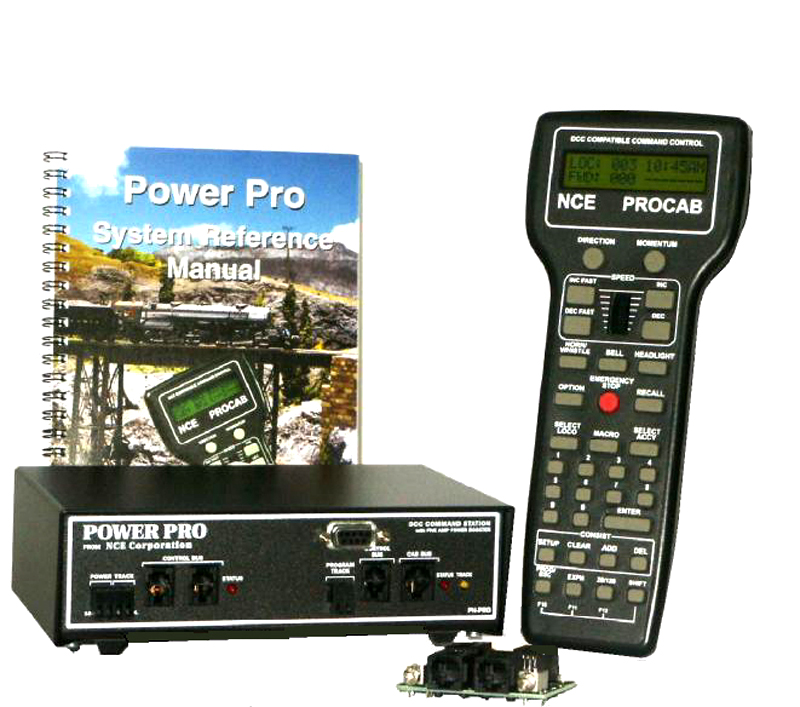 The 5 Amp starter system has everything you need to get DCC equipped trains up and running. It includes the user friendly Pro Cab. You will be up and running in less than 20 minutes.
A 5 amp Power Supply is required but not included. Order the P515 part number (5240215) The Ph-Pro can use any 5 amp power supply that is rated for up to 16V AC or 28V DC output. We do not sell an internationally compatible supply for this particular system.
Contents of the 5 Amp Power Pro System:
Power Pro System Box with 4 pin and 2 pin plugs
Pro Cab Throttle
Coiled cable for cab - 6 wire RJ12 cab bus cable
Seven foot flat cable for cab - 6 wire RJ12 cab bus cable
Twelve inch flat cable - 4 wire RJ-H control bus cable
UTP cab bus panel
Power Pro system reference manual
Do not attempt to run any O-scale equipment a 5 amp system. For O-scale an 18v / 10 amp system is required.
https://ncedcc.zendesk.com/hc/en-us/sections/200226775-Power-Pro-10-Amp-Systems